Alumni Open House
June 10, 2017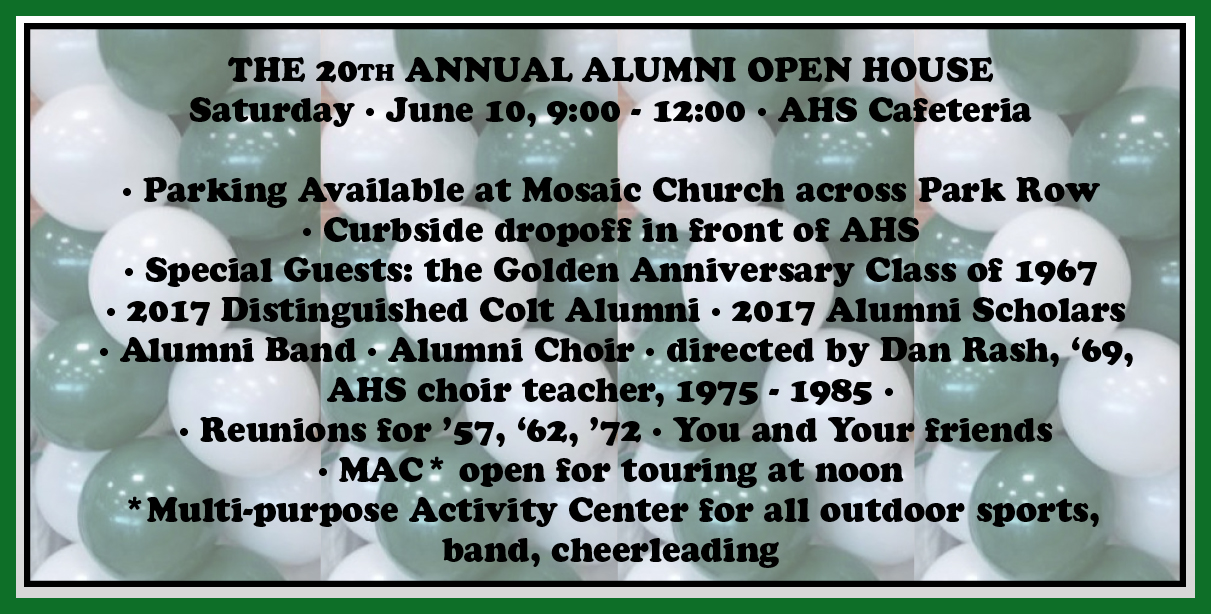 DAN RASH IS COMING HOME!
Dan Rash, choir director at AHS during your years there has been named Distinguished Colt Alumnus and will be honored at Open House. PLUS, he will direct the Alumni Choir!!! Alumni Choir meets at 9:00 in the choir room to "rehearse" (Halls of Ivy, You'll Never Walk Alone, Alma Mater).
For former choir members who want to sing at the end of the program go to choir room at 9:00.
AHS Cafeteria doors open at 9:00.
Program from 10 – noon.
At noon, immediately following Open House on Saturday, June 10, the MAC will be open for touring.
Each of the 6 high schools have or will have one of these. AHS got to move in first. All are just alike – except Luke Joeckel, '10, now with the Seattle Seahawks, donated the money for the football lockers to be made of wood – like they always have been.
SEE YOU AT OPEN HOUSE...!!!
---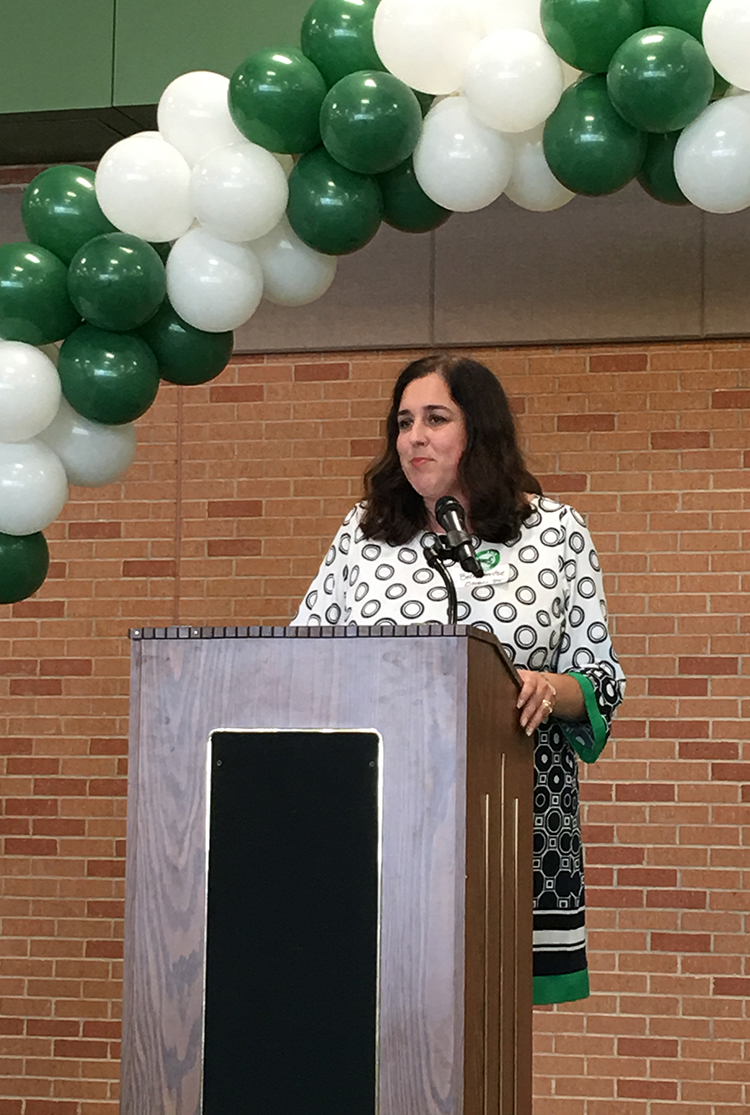 DCA's INTRODUCED AT
OPEN HOUSE AND HOMECOMING 2016
Chosen since 1997, the Distinguished Colt Alumni Honor Roll counts 73 alums who have extraordinarily impacted their worlds. We are proud of the following COLTS for their accomplishments.
Retired teachers Jack and Delouris McCarrell Wages, both Class of 1956,
Lee Sweeney was valedictorian of his Class of 1971.

The late Jimmy Ray Glasgow, AHS '75, was nominated by two of his classmates
Beth Hentze Owens graduated from Arlington High School in 1985.

---
Open House - June 2016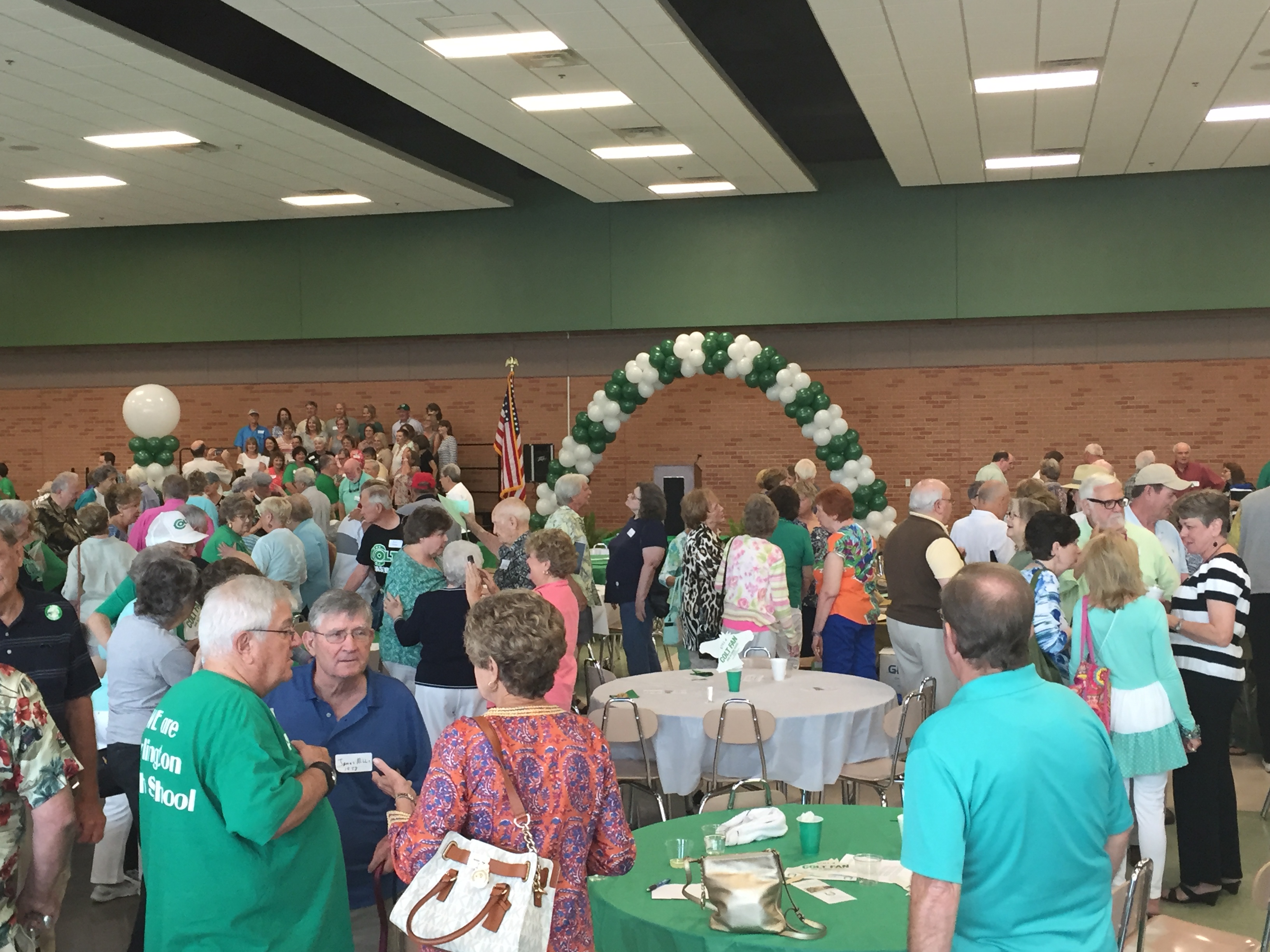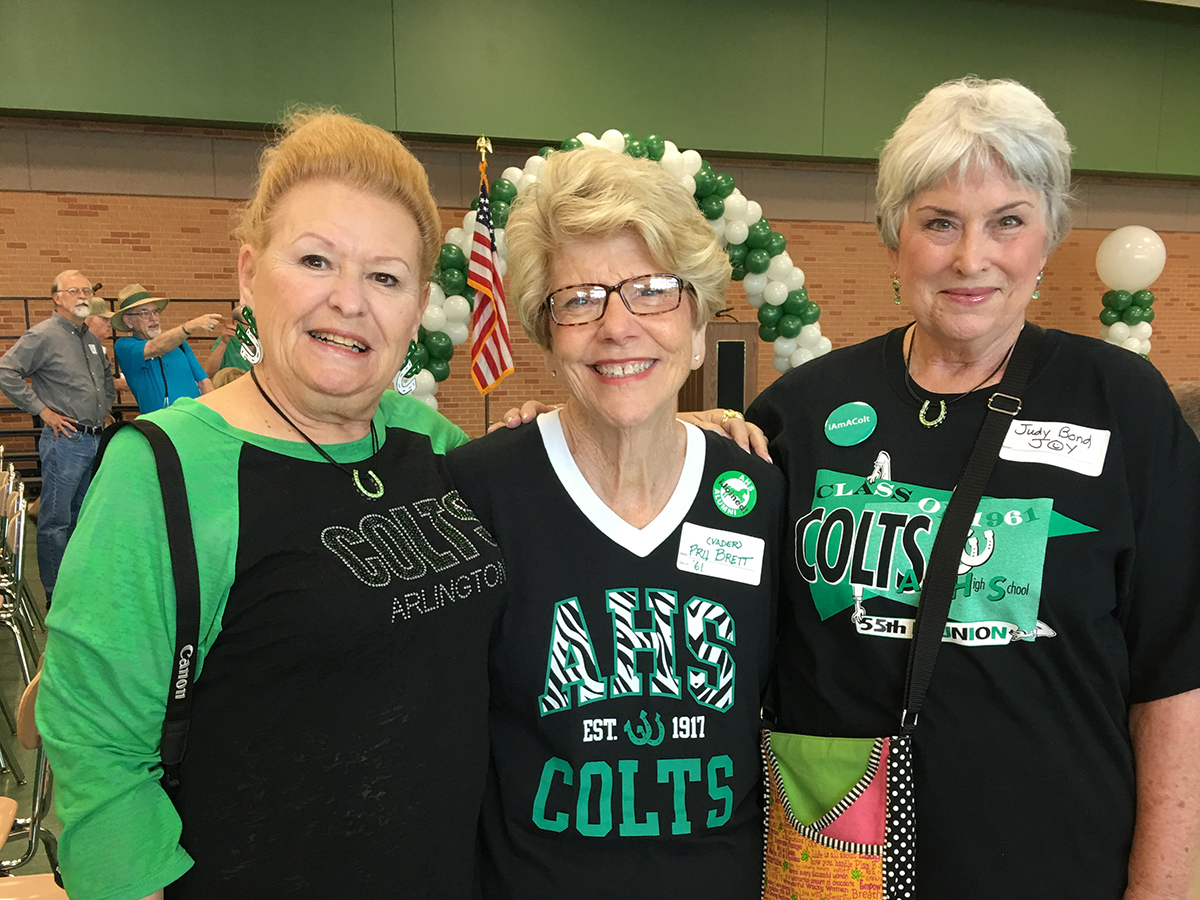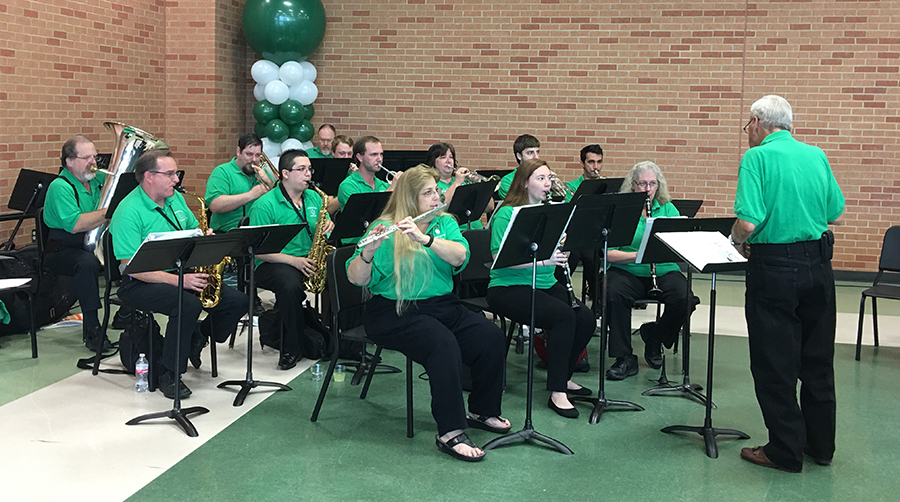 Join us for this fun Alumni tradition!<![if !supportEmptyParas]> <![endif]>
TAILGATE PARTY - 2016
CONTINUES A TRADITION!
JULY 4TH PARADE - 2016

ALUMNI BAND TRAILER GETTING
READY FOR THE PARADE!