Alumni Open House
June 11, 2016
by Ana Petit, Alumni Association President
Hello, fellow Colts! What an incredible Open House we had this year!!! Had to be the best yet with nearly 500 attendees, and a major presence from the reunion classes of '51, '56, '61, '66, '76.

The Class of 1961 gave us a $500 donation for scholarships and over $900 was collected from other donations and alumni product sales! We enjoyed the company of 19 members of the Distinguished Colt Alumni Honor Roll. Seven are pictured on page 2. George Mills, '46, gave a heartfelt testimonial to AHS and what it has meant to his life. Alumni Scholar Grayson Ross, '16, was there as was his grandfather Hugh Ross, attending his 65th reunion with the Class of 1951.

A big thank you to all who made this an eventful morning in the AHS cafeteria! That, of course, includes Erin Hawkes Chaney, '64, our chair of special events, who always has every detail planned, coordinated and executed to perfection. Our Board of Directors comes out in force to set up, work the event, and clean it all up! Buddie Hrabal, '64, provides the sound system which makes it possible for everyone to hear every word.

Mac Martin, '61, brings his droll sense of humor and comedic timing to the podium as our master of ceremonies.
As always, please spread the word for folks to join the Alumni Association. Membership, purchases and donations enable us to keep giving back to our Alma Mater! With your outreach, we can keep it up!
---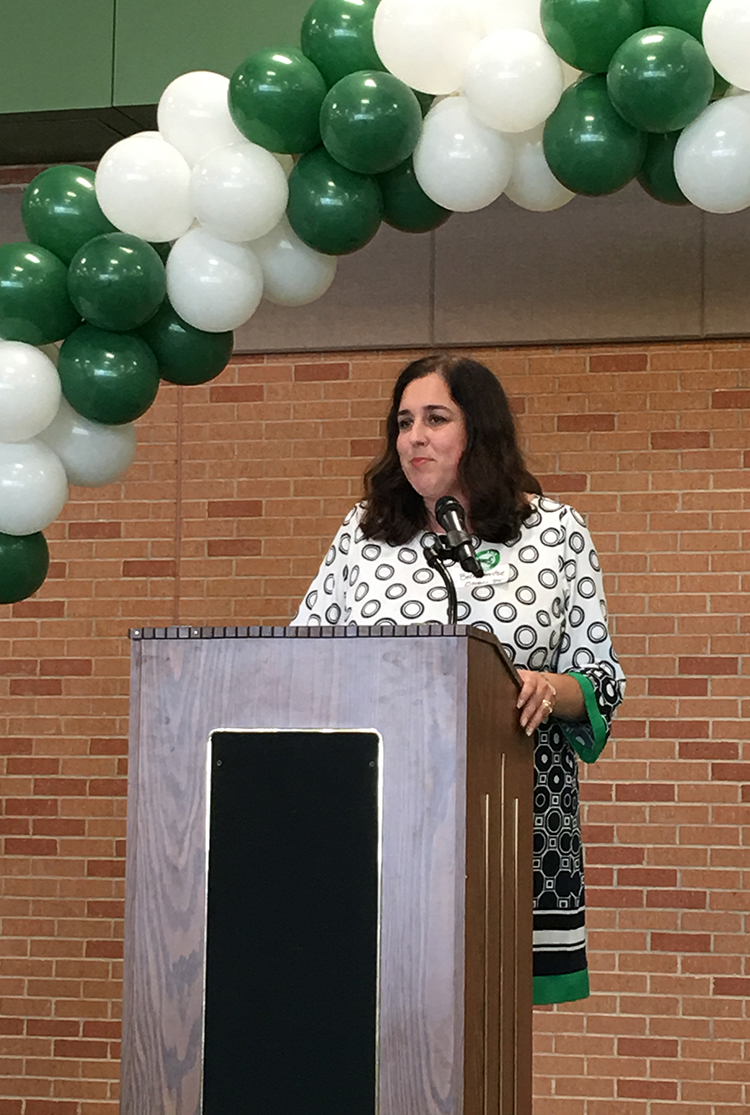 DCA's INTRODUCED AT
OPEN HOUSE AND HOMECOMING 2016
Chosen since 1997, the Distinguished Colt Alumni Honor Roll counts 73 alums who have extraordinarily impacted their worlds. We are proud of the following COLTS for their accomplishments.
Retired teachers Jack and Delouris McCarrell Wages, both Class of 1956,
Lee Sweeney was valedictorian of his Class of 1971.

The late Jimmy Ray Glasgow, AHS '75, was nominated by two of his classmates
Beth Hentze Owens graduated from Arlington High School in 1985.

---
Open House - June 2016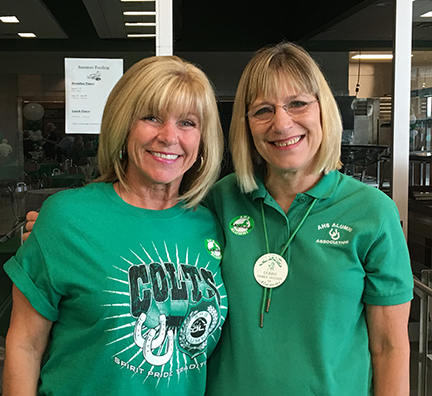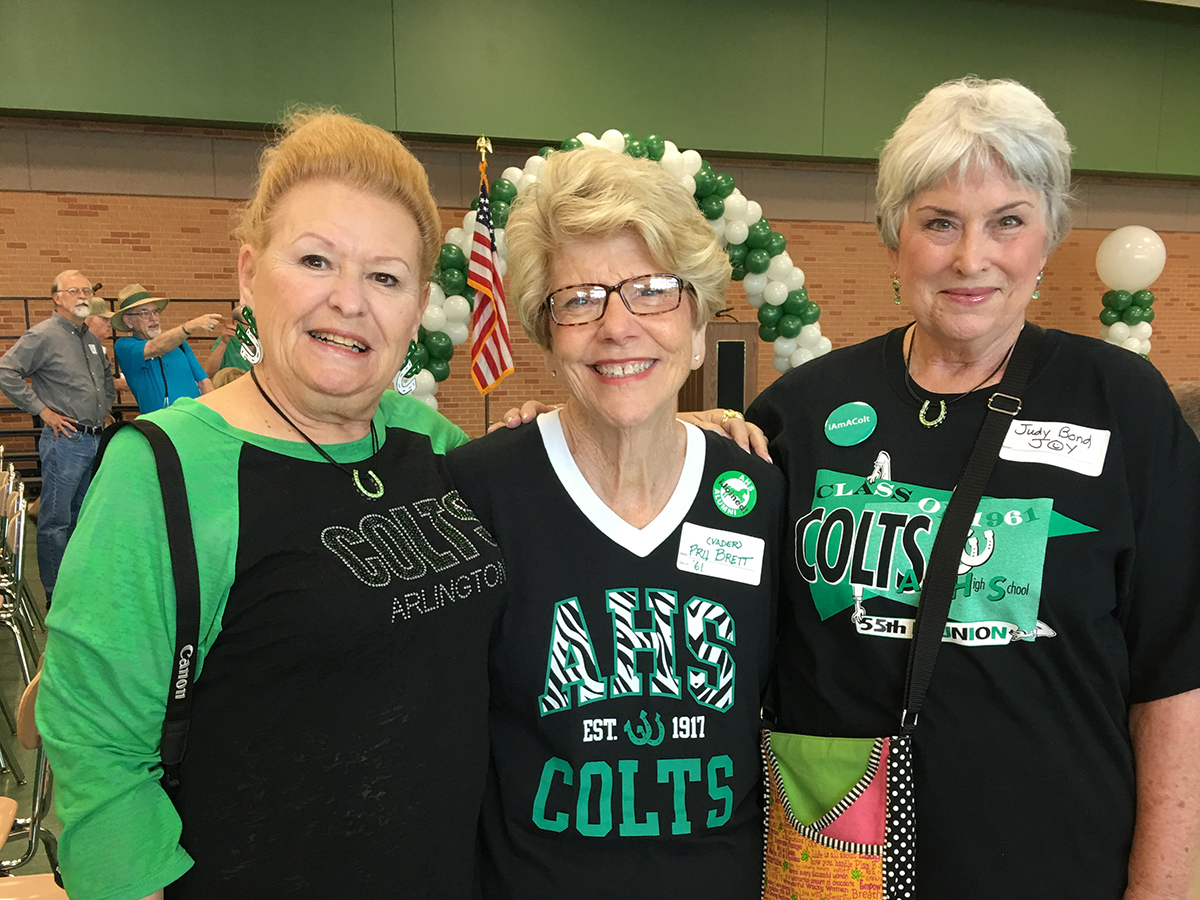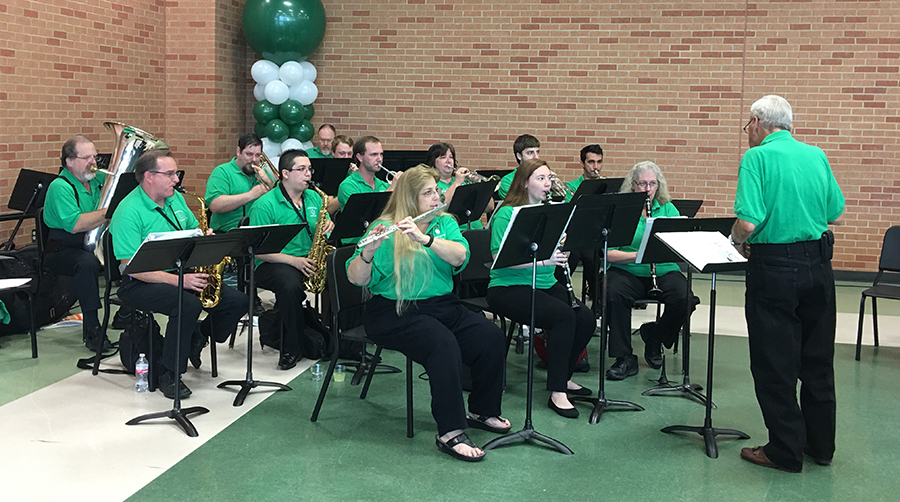 Join us for this fun Alumni tradition!<![if !supportEmptyParas]> <![endif]>
TAILGATE PARTY - 2016
CONTINUES A TRADITION!
JULY 4TH PARADE - 2016

ALUMNI BAND TRAILER GETTING
READY FOR THE PARADE!