Alumni Open House 2019
...great memories....

The 22nd Annual Alumni Open House…
once again brought COLT CLASSMATES together!

Principal Dhalah welcomed the COLT alumni and gave us an update. AHS is alive and well - test scores are up - more students transferring to the green and white campus. Academics - sports - fine arts - have positive stories to tell.
It was also a celebration of the life of
Jane Robin Ellis. Erin Hawkes Chaney gave a wonderful tribute - reminding us of the influence this teacher and friend had on AHS.


The Alumni Choir and the Alumni Band added so
much to the morning - - including the traditional,
"You'll Never Walk Alone."

Congratulations to the 10 - 2019 Alumni Scholars -
Colts representing eight decades.
---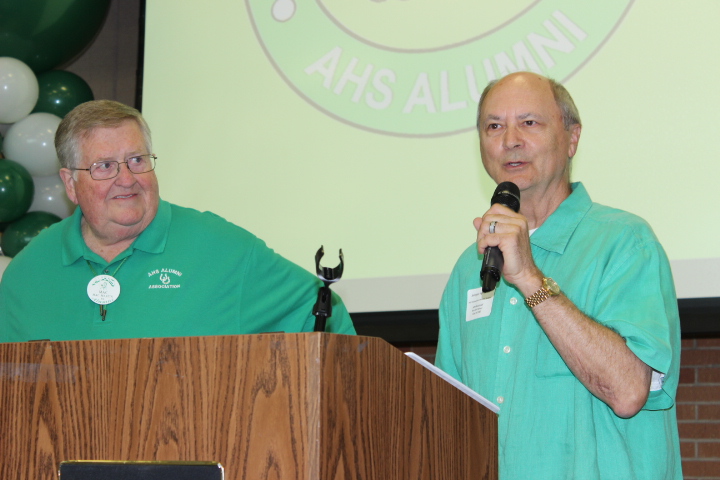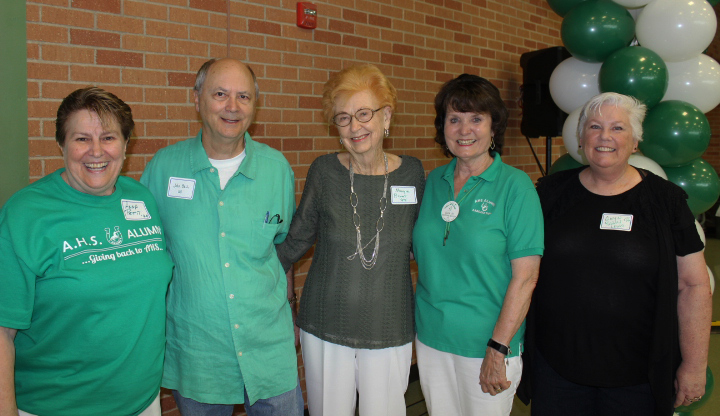 2019 Distinguished Colts:
John Ball, '65, Margie Ferguson Bryant, '48,
Mickey Bryce, '74, Gwynethe Reddy Lewis, '76,
Jo Colliflower McGovern, '66 and Ana Pettit, '74