Your Alumni Association is pleased to give back to Arlington High School and to honor those grads who have given back in so many ways.
Each spring the Alumni Board meets to consider
nominations for the Distinguished Colt Alumni award. Please join us in our efforts to recognise those Colts who have made a difference in our school and in our community. Nomination Forns are included in this AWARDS section.


1997
Tom and Anna Waynette Smith Vandergriff
Our First DCA Receipants

We give back to AHS in the form of Scholarships - it's our number one goal and primary objecive. Our scholarships to deserving students is funded by you! By your Membership Dues and by your special gifts.
Please continue to help us give more!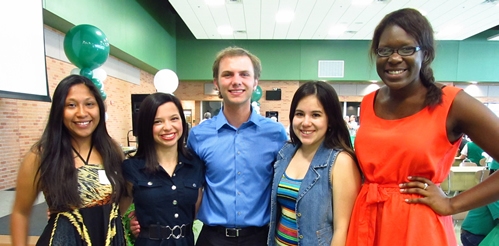 Alumni Scholarship winners - 2013. Jazmin Marin, Alexa Cardenas, Cole Enger, Morgan Taylor Fowler, Evette Odhiambo.