JOINING HAS NEVER BEEN EASIER!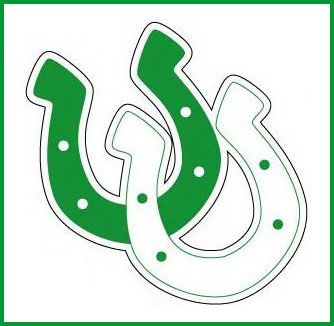 Please "click" and fill out the Membership Application Form above. Use PayPal or print the form and mail it along with your membership dues to:
AHS Alumni Association
P.O. Box 152578
Arlington, TX 76015
AN AHS ALUMNI MEMBERSHIP IS A GREAT GIFT IDEA!
We encourage parents or grandparents to give their Graduates a one year membership in the AHS Alumni Association. A one year membership fee is $20. Your gift will help us benefit other graduates for years to come.
The AHS Alumni Association
Supporting AHS
Since 1998, the Association has underwritten grants to AHS and its network schools - through the AISD Education Foundation, in the amount of $27,000.
In 2003 the AHS ALUMNI ASSOC. established the scholarship fund granting $600 per recipient.
In 2004 the scholarship was increased to $1000 per recipient.
Through 2013, we have awarded $45,200 to 46 graduating seniors since 2003.
Through 2013 – $90,000 Alumni Association dollars have supported AHS.
To donate directly to scholarships for this year's seniors, send your check marked Scholarship Fund to:
AHS ALUMNI ASSOCIATION
PO Box 152578
Arlington, TX 76015
Select the LINK above for a list of current members.
Please continue to help us invite your CLASSMATES to join the Alumni Assoc. A great way to do this is to become an "Arlie's Angel" and join for someone!
We will continue to update the Membership Roster quarterly - showing the new members that join.
You may want to consider purchasing a MEMORIAL MEMBERSHIP for a deseased classmate or former teacher. The Members are listed in the Membership Roster in italics along with other members of their class.
---
DID YOU KNOW?
The AHS ALUMNI ASSOCIATION was organized in 1996.

The AHS ALUMNI ASSOCIATION honors Distinguished Colt Alumni with Homecoming ceremonies each year.

The AHS ALUMNI ASSOCIATION hosts an Open House event every year in June.

The AHS ALUMNI ASSOCIATION participates in the July 4th parade each year.

The AHS ALUMNI ASSOCIATION processes three newsletters per year.

The AHS ALUMNI ASSOCIATION establishes connection and communication with the graduates of AHS.
The number one goal of the AHS ALUMNI ASSOCIATION is to support AHS through scholarships, grants, and gifts.

---