JULY 4TH 2012:
Last January, your AHS ALUMNI BOARD voted to once again participate in Arlington's July 4th Parade - considered to be the largest parade in Texas!
Board Members were pleased when Steve East, '62, volunteered to head up the July 4th effort. Ideas to make this year's parade entry the most memorable ever, began to take shape. It was deceided that we would find "Little Arlie" or at least find a distant cousin of this AHS icon. And so Steve and others began the search - unbelieveably, Steve found him on a farm owned by classmate, Jerry and Donna Potts. Preparation for Little Arlie included grooming and creating a replica of Little Arlie's blanket.
In addition to Little Arlie leading the ALUMNI Parade Entry - Steve was able to locate several members with vintage cars to represent years passed in our school's history.
Making way for Little Arlie were a pair of restored Cushman Eagle scooters - ridden by Classmates Tom Wood, '61 and Andy Wright, '61
With smiles and cheers - this years July 4th parade was a wonderful tip down memory lane.

Kick 'em Colts!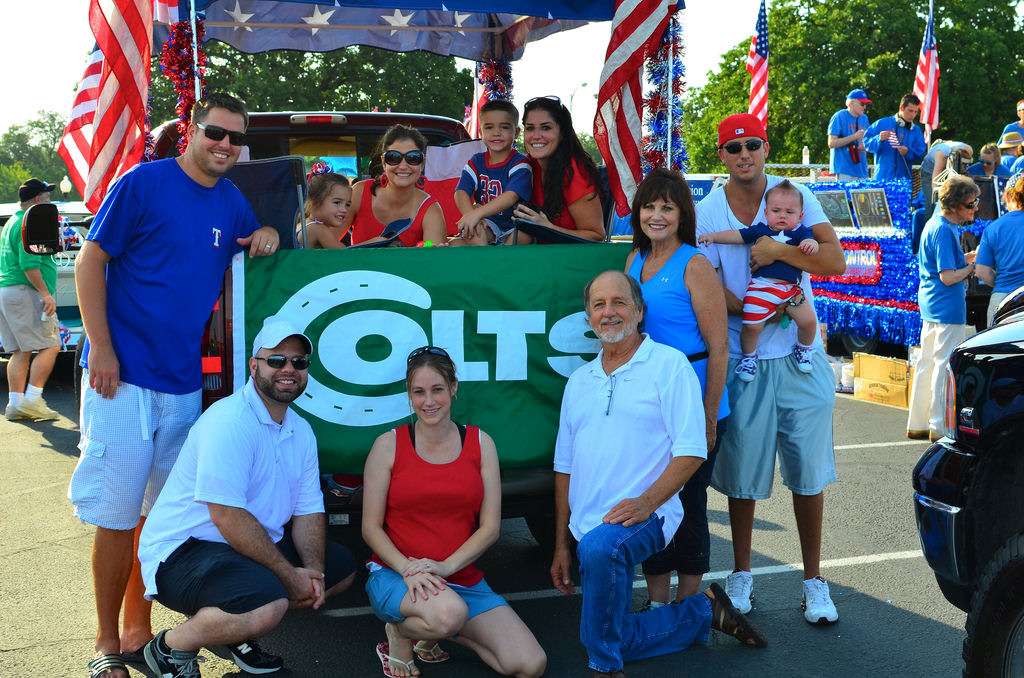 Thanks Coker Family!